If you have mental health and/or addiction concerns and want to improve your wellness, independence, and quality of life, we can help.
If you are feeling down, worried, or stressed and are ready to make a positive change, you can talk one-on-one with our friendly, qualified counsellors at our weekly Free Walk-In Counselling service.
PLEASE NOTE THAT UNTIL FURTHER NOTICE, OUR FREE WALK-IN COUNSELLING IS BEING PROVIDED VIA PHONE RATHER THAN IN PERSON.  Please call 289-291-5396 and you will be contacted by a counsellor within 24 hours Monday to Friday. Walk In will be closed on December 27th, 28th, 2021 and January 3rd, 2022 for the statutory holidays.
Funded in part by*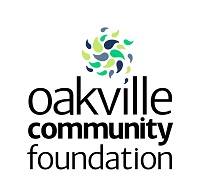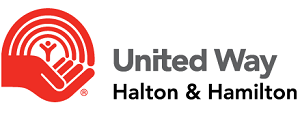 We can help you manage mental health and/or addiction concerns in positive ways, get the right care, find a place to live, make healthy choices, and connect to others who can help. We call this our Transitional Case Management Program. We also provide special support if:
You have both a mental health concern and a developmental and/or intellectual disability. We call this the Dual Diagnosis Program.
You have a mental health and/or addiction concern and are involved in the criminal justice system, we can help you get the services you need and connect you with others who can help. We call this Justice Services.
You have a mental health and/or addiction concern and are accused of an offence. We can help you be diverted from the justice system and get the mental health and/or addictions help you need. If it is a more serious charge, we can help you get the mental health and/or addictions support you need while you are in the midst of court proceedings, such as the community treatment court. Our staff can meet with you in the community, in your home, or in our offices. We call this Court Support.
You are in a correctional facility, we can help you reintegrate back into the community in a safe and supportive manner. We call this Release from Custody.
Do you need more information on mental health, addictions, and services to promote improved health and well-being? Whether you are a person who has mental health and/or addiction concerns, a family member, friend, physician, health care worker, or service provider, we can provide you with current and comprehensive information. We call this Information and Referral.
We provide additional services to help people experiencing housing challenges, including support in family shelter and transitional housing. We also provide mental health and addictions support and aftercare at the Salvation Army Lighthouse Shelter, located at 750 Redwood Square in Oakville, with support from:

Looking for peer support? Find out more about our peer support programs here.
For more information on these free services, please call us at (905) 693-4270.
*The Free Walk-In/Call-In Counselling service is supported through the Oakville Community Foundation's GIVEOakville program. CMHA-HRB gratefully acknowledges the financial support of the McDonald Family Foundation, the Kathryn and Richard Jones Family Foundation, the Bayfair Fund, the Jackson Family Fund, the Gail Bird Memorial Fund, and the Oakville Resiliency Fund held at the Foundation.